Boarding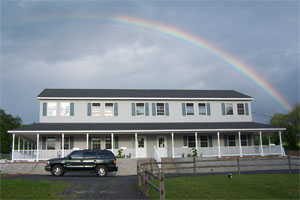 At Plainsview County Kennels, we offer three interactive levels of boarding to suit every need:
All of the above accommodations allow your pet to mingle with our staff as we understand the importance of human-canine interaction. Our staff will all come to know your pet's likes and dislikes so we can ensure their comfort during their visit at Plainsview Country Kennels now and in the future.
Call us to schedule an appointment today at (845) 895-8118 to tour the Tri State's premier boarding experience. We want your pets vacation to be as fun-filled as yours so remember to ask about our many activities
!